Stimulates plant growth and development
MiPhyt Stim is a biostimulant product based on naturally extracted Ascophyllum nodosum seaweed enriched with amino acids. It is a natural regulator of plants metabolism.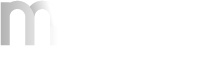 What it does
MiPhyt Stim is rich in a large number of bioactive substances such as polysaccharides, glycine betaine and phytohormone compounds that improve plant tolerance to abiotic and biotic stresses, stimulate plant growth and development, and their effects on root/microbe interactions. In addition, our product improves plant defenses by the regulation of molecular, physiological, and biochemical processes.
Recommendations
It is recommended for all type of crops
DRIP IRRIGATION
Apply 2 – 5 kg/ha/application, starting after transplanting or germination for vegetables or at the beginning of root activity for fruit trees.
Repeat the application 2 – 3 times during the plant critical stages (flowering, fruit setting…) or during adverse climate and bad soil conditions.